Gasoline $1.
Wouldn't that
be a powerful statement?
Apart from all the technology cars have not changed that much, not really. There are just a whole lot more of them. But some things did change over the years. Energy comes at an increasingly steep price. Upcoming economies like China and India need more of it. Because of the Fukushima disaster plans to build new nuclear power plants are kept on hold or are being reversed. Our living environment suffers. There is more CO2. We tend to wage war and befriend regimes to secure oil supplies.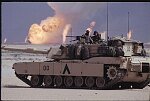 So, a very interesting question is how to have one of the principal consumers, i.e. the car, use up less energy and how to have it 'eat away' less valuable resources in the process - preferably of course without compromising safety, comfort, the sheer pleasure of driving, and without making automobiles too costly to buy?
With its sleek and lightweight body the
Space-Efficient Vehicle (SEV)*
needs less material to produce, less fuel to propel and less space to do 99% of what the old car was doing. And there's a lot more to gain. What about exploring a new market? Innovation? Exports? Jobs? It's the total package that counts, and sells, not just the motor. The SEV is guaranteed to turn heads at shows. No glory in bringing the same boring car body shapes and designs everyone has seen plenty of so far. Do you think that
your
car will pass the
'Apple coolness & creativity test'
?
When are we going to learn? Expensive energy literally kills economic recovery. Gasoline prices in the U.S. hover around the $3.80-$4.00 per gallon. With the SEV slicing fuel consumption by three-quart, it is
as if gasoline would cost around $1
. Still, I would say: no need to get rid of your big SUV. Use it whenever you feel the urge or need the extra capacity. Want to know more? Go to
'Think Sleek'
Ralph Panhuyzen
sevehicle@gmail.com
*
The SEV may use exciting, new propulsion techniques that need not make fossil fuels obsolete the way electric cars are suggesting. The SEV can be a testbed for new lightweight materials as well as new wireless technology, lean manufacturing, vehicle dynamics, traffic management, on-board systems, public transportation interfacing, etc.
Click below for
Dutch version of the "SEV explained"
Talk about mobility, and people think cars
The larger the car, the more prestige. So, don't come up with a 'small car'. The trick of course is to bring something that will open up a whole new market, a crossover between automobile and motorcycle. Because of its sleekness, that enables the SEV to "maneuver where no car has maneuvered before", and its three-seat capacity the SEV will suit the urban lifestyle of youngsters, singles and couples all over the globe, and for instance China's one-child policy. Besides that, we shouldn't forget that cities like Beijing already put a limit on car ownership because of cars' voracious, fast-growing appetite for more space.
The SEV enables almost 360 degree visibility and the possibility to communicate visually, eye-to-eye, by using the rear view mirror.
~